Pastoral Team
Cindy Brewer – Lead Pastor
Cindy moved to Da Nang with her husband Tony and five daughters in 2008.  She joined the DIF ministry leadership in 2012, after serving congregations in Kentucky and Virginia in the United States.  Cindy has a passion for communicating the truths of the Bible and a love for serving people.  She has a Master of Divinity degree from Asbury Theological Seminary, and is currently a Doctor of Ministry student there.

Josh Hilton – Assistant Pastor
Church Oversight Council
Paul Hilton – Leadership Team
Rebekah Windsor – Secretary Treasurer & Leadership Team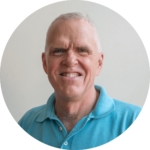 Tony Brewer – Leadership Team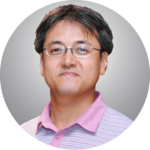 Jinho Woo – Leadership Team
Phương Lê – Leadership Team
Team Members
Stephanie Raymond – Pastoral Ministry Administrator
Statement of Faith
We believe the Bible to be the inspired, trustworthy Word of God. It is our only standard of faith and practice.  It is accurate, authoritative and applicable to our everyday lives.
We believe in one eternal God who is the Creator of all things. He exists in three Persons: God the Father, God the Son and God the Holy Spirit.  He is an infinite, unchangeable Spirit, perfect in holiness, wisdom, goodness, justice, power, and love.
We believe that the Lord Jesus Christ as both God and man is the only One who can reconcile us to God. He lived a sinless and exemplary life, died on the cross in our place, and rose again to prove His victory and empower us for life.
We believe that the Holy Spirit indwells every believer in Jesus Christ and that He is our abiding Helper, Teacher, and Guide. We believe Jesus is the one who baptises us in the Holy Spirit, as a conscious experience and that all the gifts of the Spirit spoken of in the New Testament are vital in ministry today.
We believe that People were originally created innocent and pure, but that the first of these fell through the sin of disobedience. All people are therefore sinful by nature, eternally separated from God, unable to fulfill His purpose for their lives, and are in need of reconciliation.
We believe that in order to receive forgiveness and the 'New Birth' we must repent of our sins, believe in the Lord Jesus Christ, and submit to His will for our lives. All who place their faith in Jesus Christ are saved from their fallen condition into eternal life with God by His grace alone, apart from works or merit.
We believe that the one, holy, universal Church is the Body of Christ and is composed of the communities of Christ's people.  We believe that God has corporately and individually equipped us so that we can successfully achieve His purpose for our lives, which is to worship God, fulfill our role in the Church and serve the community in which we live.
We believe that Marriage is a sacred institution established by God, which is the uniting of one man and one woman to the exclusion of all others, in covenant commitment for a lifetime, and the only relationship within which sexual intimacy is to be enjoyed.
We believe in the reality of Satan, and of the kingdom of darkness over which he reigns, and of the absolute triumph of Christ over the devil and all his works.
We believe that our eternal destination of either Heaven or hell is determined by our response to the Lord Jesus Christ.
We believe that the Kingdom of God has come to us in the person of Jesus Christ on earth and that He will return to earth to complete the establishment of God's eternal reign over all creation.
History
We are a Christian Fellowship which focuses on serving the expat community in Da Nang City.  We come from 20 or so countries with a common faith in Jesus Christ. We have been in operation since 1998.  At that time, there were only two expat families in Da Nang and we met in our living rooms.  As the city has grown in prominence in business and tourism, the expat community has also grown.  At this time, we are the only English speaking expat church in Da Nang City.  Therefore, DIF has grown along with the city's expat population.  We have met in several locations in Da Nang City as we have grown and needed more space.
We appreciate living in Da Nang City; it is a very great and safe place to live.  Da Nang is a beautiful city, surrounded by mountains and the sea. We believe it to be the most attractive place to live in all of Vietnam.
Many of us were here when the great typhoon Xangsane hit in 2006.  The people in DIF were instrumental in feeding thousands and rebuilding homes for hundreds of people. More recently, disaster struck the fishermen's families in Quang Binh.  DIF distributed food to 875 families there as it is our desire to be good neighbors and a positive influence in Da Nang City, as well as a spiritual beacon to those around us.
Our Constitution